Home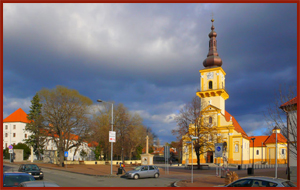 Stupava is a picturesque town situated at the foot of the Little Carpathian Mountains, just a few kilometers from the capital city - Bratislava.
It is a city that is a gateway to an area called Zahorie, is rich in historical monuments, equipped with good infrastructure (shops, services, pensions, hotels, restaurants, sport areas, biking and hiking trails, etc.).
a
Pension GreenHof, located 500 meters from the town center, aims to satisfy its visitors by providing accommodation at a high level of quality for outstanding prices.
The main aim is to provide very good ratio of value and services.